Being GIFy!
Graphics Interchange Format, better known as GIFs have been around since 1987 when it was first introduced by CompuServe. It is a bitmap image format which regained popularity in 2015.
Today, the GIF trend has become stronger than ever before. There is something about GIFs that captures our attention. They have no sound and are of low-quality. Yet, the internet loves using GIFs. It is placed as "more than image" and "less than video", showing moving pictures without actually making people click "Play". A GIF can convey an arch, ironic message, it can also provide a quick video-like format. Being GIFy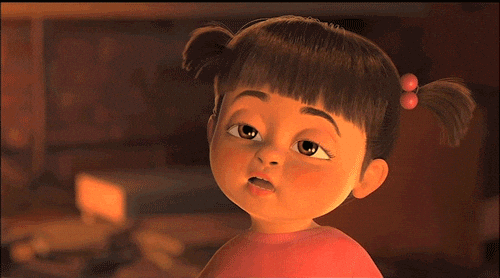 An article by 'The New York Times' tells us the animated files that are almost as old as the web itself have regained popularity due to nostalgia. Through the awkward clipart GIF images, many people are reminded of the 90s when they started exploring the Internet for the first time.
For us, it might not be the 90s nostalgia that makes GIFs so popular but that they are a cross between image and video that makes them so incredibly appealing.
GIFs – A boon for the brands
GIFs, which loop endlessly like Vine clips, let brands communicate with consumers while swapping out text for visuals—similar to emoji's, memes and video. It seems like GIFs have become more integrated into advertising. They have an emotional appeal that helps in connecting with the audience.
Popular in digital marketing
Recently, everyone has started using GIFs more, as they enhance their online persona. The real beauty of using a GIF lies in its short and sweet storytelling magic. GIF integration has made it a place where people can quickly find and share animated images of what's happening as its happening.
Photos are great, but GIFs bring something different to the content mix. Moreover, people can relate to GIFs as a private medium. A video is often incomplete without audio, meaning it's hard to watch a video in your office: the audio that comes out of your speakers is up for anyone to hear. GIFs, even with their flashing text, feel more private.
The GIF takes one element of experience and highlights it; what would have been a 2-second scene in a full episode on TV now becomes the entire piece. It is a new perspective on a familiar situation, and we cherish that. There is nothing that can bring a smile to our face better than a great GIF.
A good GIF basically balances amusement and wonder to illustrate an emotion.
The GIF trend isn't going anywhere. If anything, people will figure out better ways to use them even more. Being GIFy
For more articles on digital marketing, keep posted to our Social Media:
Facebook
Twitter 
Instagram 
Pinterest
About Niyati Chawla
instagram
youtube